3D Construction Previews
Patio Enclosures
The Client's Need
A manufacturer and builder of patio enclosures was spending a large amount of time doing complex construction estimates. The company also wanted customers at various retail chains to be able to get instant quotes at any time, giving this manufacturer an advantage over competitors trying to get into large retail chains.
The Project
After learning everything about constructing patio enclosures, a system was built that was easy enough for dealership cashiers to provide instant quotes to customers along with fully 3D views of the patio enclosure to be build. Aside from increasing sales, the system also provided a full list of parts and materials for the  manufacturer to save more labour time.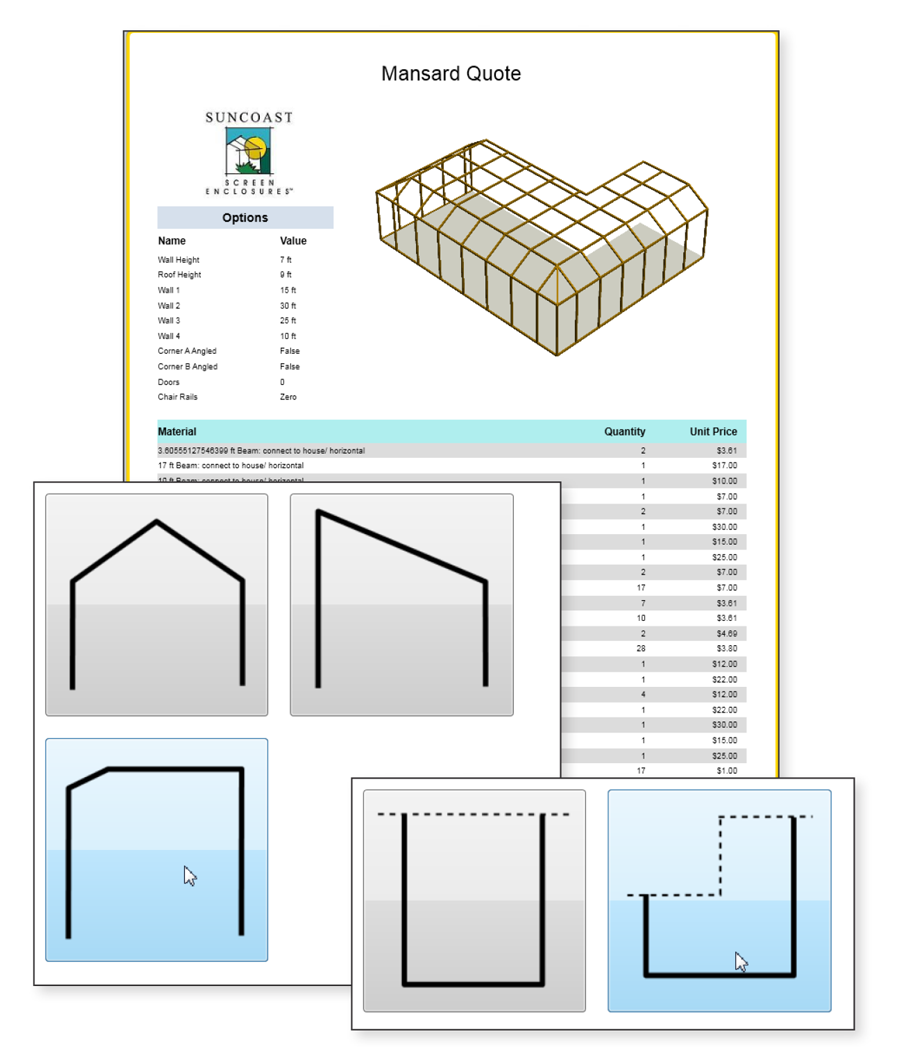 We have experience with instant 3d models and complex quoting systems.
Components
Realtime 3d Modelling
Process analysis
Advanced data relationships system
Advanced report module
Common
Pleasant reusable core
Advanced data relationships system
Technology
Microsoft .NET Framework
C#
Windows Presentation Foundation (WPF)
XML/XAML
XML
Database