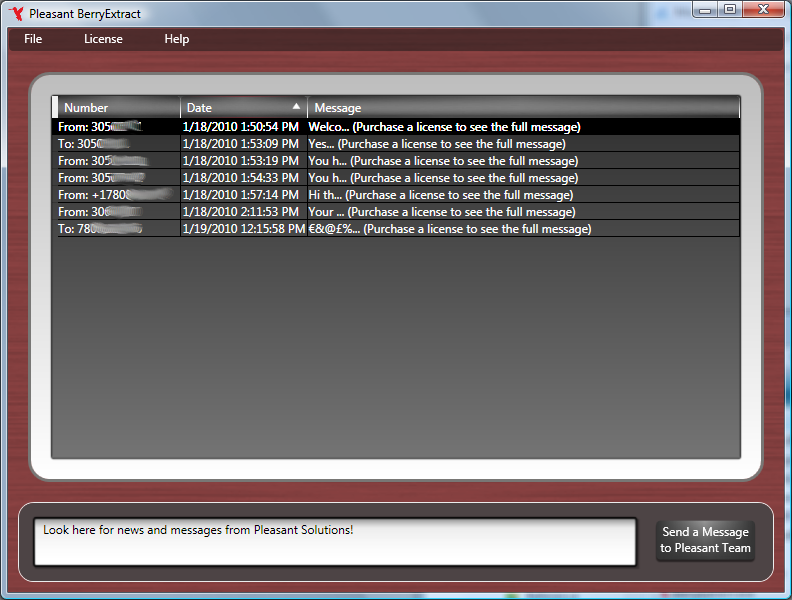 ---
Export and Save Blackberry Messages
A simple program that lets you save BlackBerry text messages (SMS and MMS) to Windows text or Excel files so you can save, paste, or search easily. It's a Windows program so no BlackBerry installs needed. It can even recover deleted text messages from backups.
---
Benefits of Registering
Try it for free! You can see the first few letters of all text messages (both SMS and MMS) to test that they are all being found correctly. To see the rest of each message, purchase the product.
Now available for only: $19.95 USD
---
Different Versions
Berry Extract is now available in three different versions to best suit your requirements. Prices listed are in US Dollars.
Basic
$19.95
Everything you need to simply get your messages.
Download
Deluxe
$24.95
This version adds importing of all of your contacts, showing contact names beside all phone numbers, and a nicely formatted print out that can be filtered to specific people (it still has the copy and paste and export options of the basic version though).
Download
Best for Court/Law
$34.95
Same features as the Deluxe version, but with steps typical for court usage.
Read More