Porting SMS to PC
Search & View History
The Client's Need
As Blackberry users, we understood the frustration of trying to find and review SMS history on the mobile phone, and couldn't resist creating an obvious solution.
The Project
Our Berry Extract application ports SMS backup files from a Blackberry to a PC where conversations are easily searched and read as cohesive stories. The application has proven to be very popular, especially within the legal community where SMS communications can be entered as powerful evidence for or against an accused.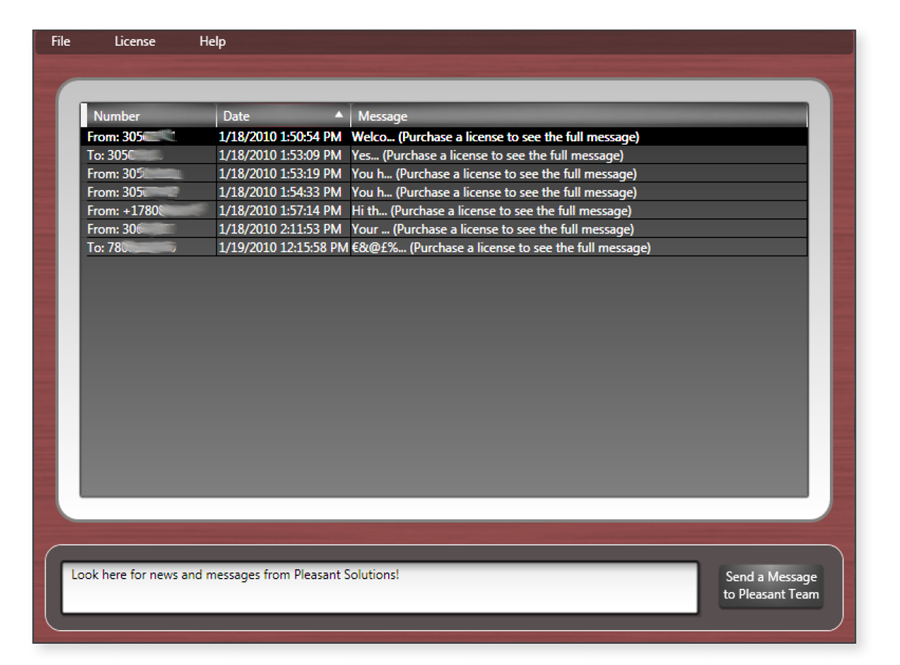 Sometimes easy-to-use and single-purpose create the most powerful results.
Components
Backup extraction module
Message/contact analysis module
Common
Pleasant reusable core
Advanced configuration system
Error and usage information server
Pleasant visual vata modeller
Technology
Microsoft .NET Framework
LINQ
Windows Presentation Foundation (WPF)
XML/XAML