Why Choose Pleasant Contract Server?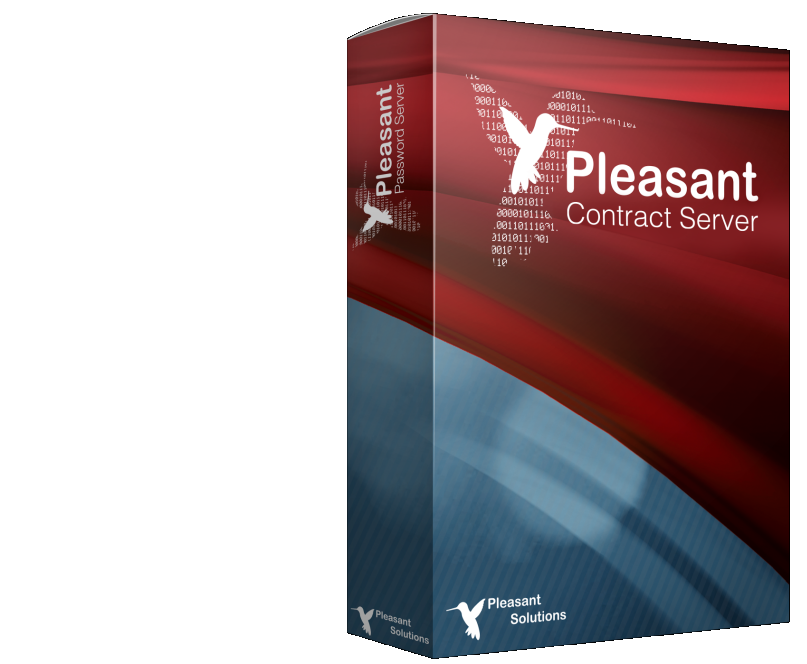 We built Pleasant Contract Server to meet the needs of both small businesses and large enterprises. This solution meets contract lifecycle management requirements, while doing away with unnecessary overhead expenses and labor.
We researched the market and found that other products providing central contract storage and multi-level access control are very expensive and too complicated, with excessive features that would never be used by most companies. This resulted in our desire to develop the right sized solution.
---
Benefits for Your Business
Simple and Easy to Manage
Administrator sets up access to groups by roles (user type) or specific individuals. Utilizing Active Directory/LDAP makes setup even faster.
Cost-Effective
User license price that costs significantly less than just 1 year of competitors' annual fees.
Safe and Secure
All contracts are stored centrally: nothing is stored on a user's computer. Server connection is secured via 128-bit SSL Certificate, and all stored passwords are encrypted. No need to worry about cloud-based attacks: you control your own server security from your office, on-premises.
Management Control
Administrator assigns access to contracts, clauses, and templates according to user roles or customized to specific users, so your sensitive data is not accessible to unauthorized personnel.
Flexible Access
Our Web Client allows for access anywhere there is an internet connection, on any operating system.
Free Customer Support
We want to ensure that you are 100% satisfied with Pleasant Contract Server, so we provide one year of free upgrades & support. Call or email us anytime for assistance, to provide feedback, or suggest features.